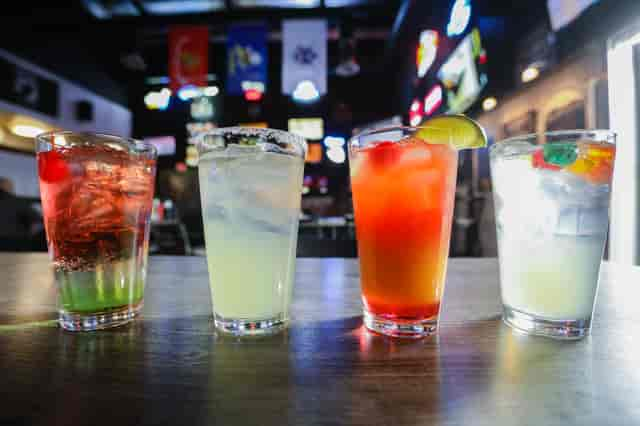 Specials
Dine-In Only
ALL WEEKLY SPECIALS ARE DINE-IN ONLY- NO TAKE OUT!!!
Monday - Friday Lunch
from 11am to 4pm
Burger & Fries - $4.99 
With a purchase of a beverage of your choice
Tuesday Taco Night!
99¢ Tacos - Ground Beef or Chicken Each 
Steak Tacos for $2.00 Each 
Served with Cilantro and Onions & Spicy Salsa

EL Nacho Grande $7.95 - Chips Nacho Cheese, Beef Or Chicken Topped with Pico De Gallo

25 OZ Montejo Draft- $4.75

25 OZ Margarita Rocks- $9.00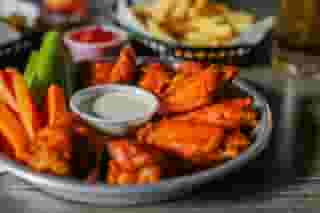 Wing Wednesday
from 5pm to 10pm
$2 OFF 1 Dozen Bone-In Wings OR 
$10 for 1 Dozen Boneless Wings 
ALL THE SAME FLAVOR 

Served with Bleu Cheese or Ranch Dressing and Celery

Stella Chalice - $5.00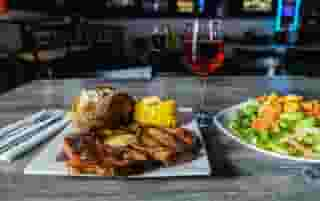 Thursday Steak Night
$14.99 - 16oz T-Bone Steak.
Served with Baked Potato, Salad, Garlic Bread & Corn on the Cobb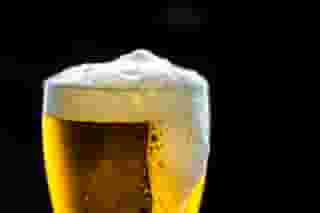 Friday - T.G.I.F.
Super Super Happy Hour from 2pm to 6pm 
25oz. Domestic Beer for $3.75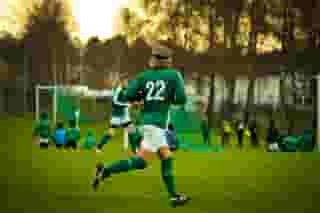 Saturday & Sunday
10% Discount for All Little League Teams
Including Baseball, Softball, and AYSO Soccer